What Can I Do in Graphic Communications?
Discover your future career
Graphic Communications is one of the largest industries in the United States. Our industry employs over 800,000 people in over 27,500 establishments. Annual shipments are over $156 billion.
There are many other jobs in Graphic Communications for people with all types of interests, skills, education and training. You might be surprised at some of the careers available in the Graphic Communications industry:
◆ Production Manager or Coordinator
◆ Estimator
◆ Department Supervisor
◆ Marketing, Internet and Social Media Specialist
◆ Engineer or Scientist
◆ Electronic Prepress Technician
◆ Press Operator
◆ Bindery Worker
◆ Materials Handler
◆ Wide Format Specialist
◆ IT Manager
◆ Data Manager
◆ Workflow Engineer
◆ Mailing Specialist
◆ Freight and Logistics
◆ Photographer
◆ Digital Press Operator
◆ Fulfillment
◆ Customer Service Representative
◆ Sales Representative
◆ Graphic Designer
◆ Copy Writer
◆ Web Design and Development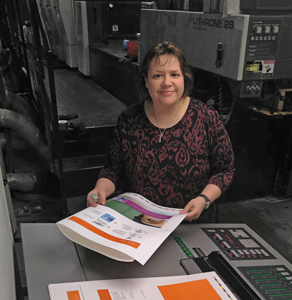 When I was a high school senior in Worcester, MA, my graphic arts class was lucky enough to tour LaVigne Press. After the tour, I was handed a tri-fold brochure for the Graphic Communications Scholarship Fund which changed the direction of my life.
It was a road map on how to apply for a scholarship in Graphics. I applied and was granted a renewable scholarship (based on my grades) for all 4-years of college. I was considering a few different career paths at that time and that acceptance letter cemented for me and my family, which path I was going to follow. I graduated Magna Cum Laude from Fitchburg State in the spring of 1994 with a B.S. in Industrial Technology and also received the Purrington Award for Academic and Technical Excellence.
I walked across the stage at graduation with no student loan debt and GCSFNE was a large part of that. I entered into the printing industry 22 years ago and am still going strong, currently providing Customer Service and Account Management for Curry Printing in Westborough, MA, and I love what I do.
Michelle Baronas
Curry Printing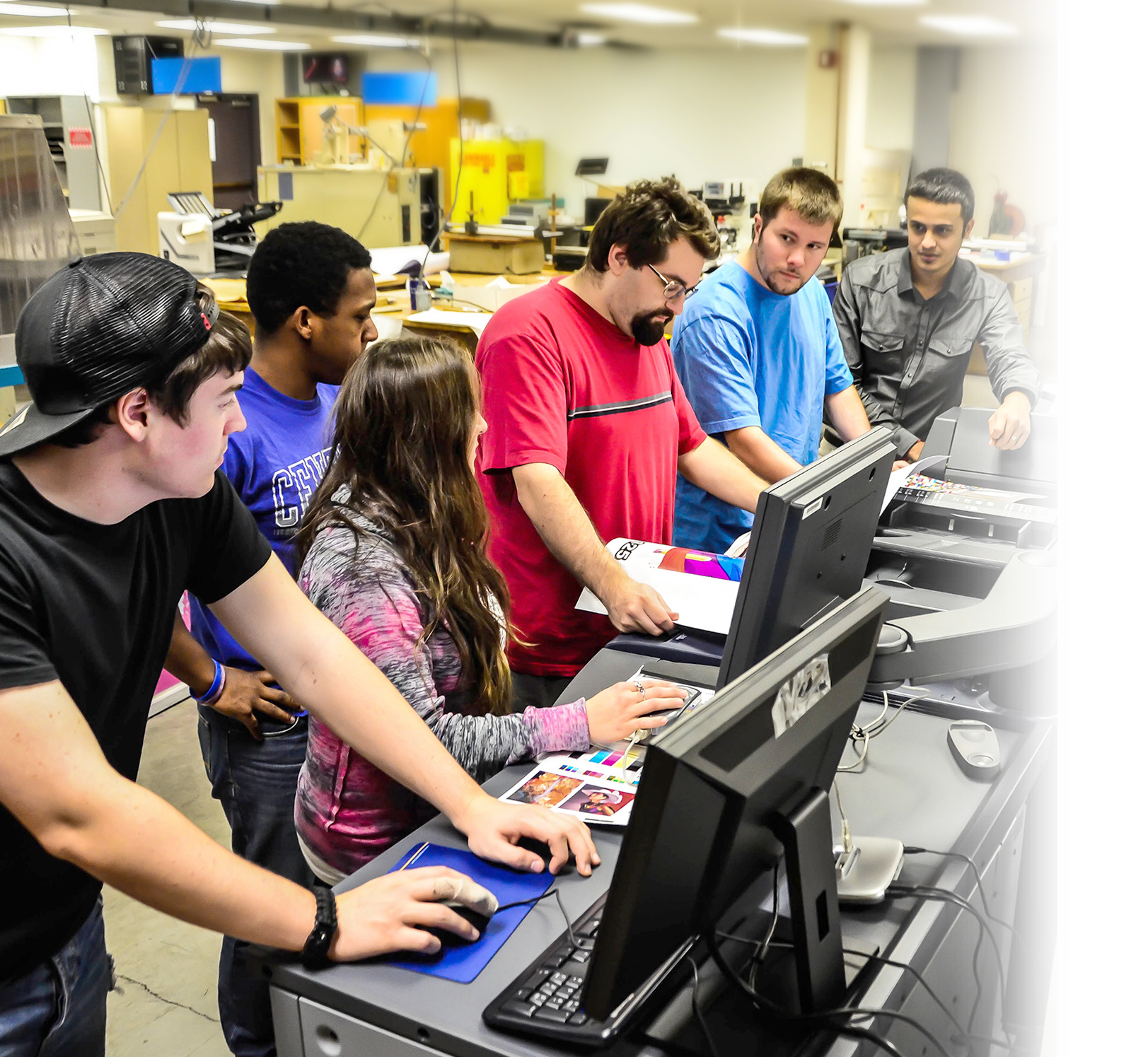 Will you help fund the future of our industry?
The average hourly wage for production/non-supervisory jobs in the US printing industry is $17.00/hr.
In the automobile industry $15/hr.
In the retail industry $13/hr.
In the leisure hospitality industry $11/hr.
Additional Positions & Salaries
A Desktop Publishing Technician earns between $11 and $33 Per Hour
An Electronic Prepress Professional earns between $17 and $27 Per Hour
A Proofing Technician earns between $18 and $30 Per Hour
A Saddlestitcher Operator earns between $17 and $27 Per Hour
A Folder Operator earns between $15 and $26 Per Hour
A Digital Press Operator earns between $13 and $29 Per Hour
A 40" 6-Color Offset Press Helper earns between $19 and $24 Per Hour
A 40" 6-Color Offset Press Operator earns between $22 and $30 Per Hour
A Web Press Operator earns between $15 and $31 Per Hour